Interviews with Jean Moroney
What follows are some interviews I've had with various radio shows and podcasts. If you would like me to appear on your show, email me: jm@thinkingdirections.com.
Listen to Jean Moroney on her interviews podcast.
In this episode of HBTV, Jean Moroney Binswanger joins Harry Binswanger to take and respond to Super Chat questions.
Jean Moroney Interviews Christopher Blakeslee
On December 5, 2021, Jean Moroney interviewed Christopher Blakeslee on his journey to health after a lifetime of chronic pain issues. Originally aired on the Harry Binswanger Letter's Sunday "Meeting of the Minds."
Listen here:
Yaron Brook interviews Jean Moroney on a wide range of psychological issues, especially happiness.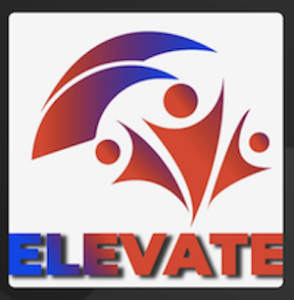 A lively interview of Jean Moroney with Valda Ford and Rochelle Rice on the topic of "Own Your Motivation."
Additional Links:

Don Watkins is a keynote speaker, a best-selling author, and host of Liberty Unlocked, a podcast with the tagline "How to win hearts and minds for freedom." In this episode, Don conducts a wide-ranging interview of Jean Moroney, president of Thinking Directions.
Topics discussed include how Jean became interested in psycho-epistemology; how to retain what you read; and how to cope with strong emotions when discussing contentious ideas.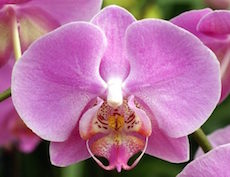 Dr. Joel Ying is a physician, educator, storyteller and hosts the website "Living the Present Moment" as a conscious journey of Body, Mind, Emotion & Spirit. In this interview Jean shares how electrical engineering led her to a career in psychology, describes what it means to "Manage your Mind," and invites listeners to her upcoming free online event "Willpower vs Value-Power."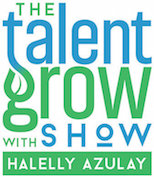 What's the best way to think on your feet, solve problems, and make better decisions? In this episode of the TalentGrow Show podcast with Halelly Azulay, I shared some of my insights on the psychology of thinking – and explained how you can apply them to your own success. The techniques are surprisingly easy to apply, and extremely practical.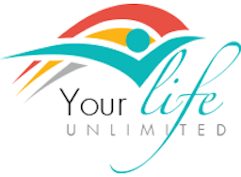 Your Life Unlimited is the brain child of Stephanie Staples who eats, sleeps and breaths motivation and inspiration. She is constantly researching, studying, teaching and practicing the art and science of happiness, health and resilience. She is a catalyst for creativity in these areas and her enthusiasm for optimism and empowerment is infectious – in a good way!
In this interview, Jean introduces her techniques for ambitious individuals and teams who want to do a better job taking action, thinking on their feet, and crossing the finish line, as well as how to handle the pressures that trigger procrastination, perfectionism, and other destructive distractions.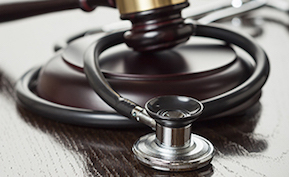 Legal Nurse is a legal nurse consulting site created by Pat Iyer, MSN, RN, LNCC. Pat is thrilled by the success of clients she coaches with her creativity, writing skills and deep knowledge of legal nurse consulting.
In this interview, titled "How to Overcome the Evil Traps of Procrastination and Perfectionism," Jean and Pat chat about these points:
How procrastination and perfectionism can sabotage success
How to take an internal read to see what you're feeling right now and what emotions you're experiencing.
The 4 negative feelings that could cause procrastination
What does perfect really mean?
How to focus on getting to the bottom line
The power of an overview

Julie Ann Sullivan is known as the Attitude Enhancer when it comes to cultivating people's strengths, encouraging peak performance, and fostering better attitudes toward work and life. Her ultimate goal is not so much what participants hear in a presentation, but rather what they will use in their lives to uplift their attitude every day.
In this interview, Jean and Julie Ann talk about moving from SHOULD to WANT to CAN and how negatives are really positives in disguise. 
The Independent Entrepreneur is an audio podcast created by Sean Saulsbury. The show's mission is to conduct compelling interviews focusing on creative vision, leadership, and making one's way in the world of business.
In this interview, Jean gives us the tools to bypass common pitfalls and traps in our thinking, as well as gives us some insight into her own business.

The Egoist is a podcast by Martin Lindeskog to discuss business issues. In this interview, Jean Moroney offers tips and discusses common book recommendations.
Interview with Brian Phillips of Out of the Bucket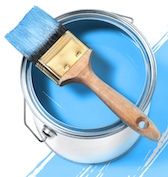 Brian consults with contractors who are building their businesses. They are trying to get "out of the bucket," i.e., stop doing the painting themselves and do more to market, develop systems, and improve their customer relationships. He wanted to know how thinking tactics could help contractors get "out of the bucket."
The 40-minute interview can be downloaded here (for free) as an MP3 file.
Some takeaways from the interview:
When a system of thinking tactics can help you—and why your natural skill as a thinker is often perfectly adequate for a given task
A technique you already know that you can use to help you diagnose why you're floundering and what to do about it
The mental resource more scarce than time, and the #1 tactic that helps manage it
The great benefit of learning from others, and when you'll still need to figure things out for yourself
How Brian used a particular thinking tactic, and got answers in 5 minutes that had eluded him for two months
Why the way "out of the bucket" and out of your comfort zone is through your brain
Get a taste of how you can supplement the skills you already have with others that are a natural complement to them, and thereby create a reliable system you can call on to get more answers, faster, with less hair pulling.
Upcoming Events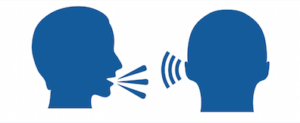 How to Have Rational Conversations on Emotionally-Charged Topics
A 4-Day Communication Intensive
for People Who Wish Everyone Were Rational
Thursday, November 9 – Sunday, November 12, 2023
Naples, Florida
$1297 per person (includes 2 months in the Thinking Lab)
---