Upcoming Events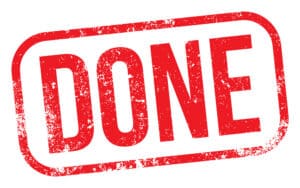 Finishing Sooner Rather Than Later
A Free 1-Hour Webinar
Thursday, December 21
3:00 p.m. – 4:00 p.m. Eastern followed by 15+ minute open Q&A
(12:00 noon Pacific, 1:00 p.m. Mountain, 2:00 p.m. Central)

---
Upcoming in the Thinking Lab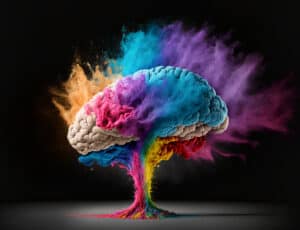 All About Emotions (series)
#13: A Model for How Emotions Are Triggered
Tuesday, 12/5 3 pm ET
RCC Practice Session:
Using RCC to Foster Deeper Intellectual Conversations*
Monday, 12/11 3pm ET
Open Q&A
Tuesday, 12/12 3 pm ET
#14: The Importance of Understanding Emotions
Tuesday, 12/19 8 pm ET
Members: All About Emotions class page
To listen to the earlier classes in the series and to attend these classes,  join the Thinking Lab now!

*For previous RCC Intensive attendees.
Is this you?
• You don't mind working hard, but you hate discovering that your time was wasted.
• You are proud of having high expectations for yourself, but you notice that  unrealistic expectations sometimes undercut your enjoyment of success.
• You try to focus on priorities, but you may still get bogged down in the minutiae of life.
You're in the right place if you want to own your time so you can spend it on what matters most.
There is a dirty secret in all of those productivity systems you've tried out. They don't work unless you adapt them to your particular situation. A new kind of "to do" list may be great advice—for someone with a different job description. A planning strategy might be useful—if you could clear an hour a week to implement it. A tracking system might make all the difference—if you didn't find it overwhelming to maintain.
You probably know that setting unrealistic goals leads to predictable struggle. But it's a lot easier to see that someone else's goal is unrealistic than to set your own direction. It's a lot easier to sit in an armchair and speculate on someone else's mistakes than it is to untangle your own feelings. It's a lot easier to blame failure on external factors than to see what changes you need to make to get a different result.
Other people's productivity systems won't work for you unless you understand how to apply their general ideas to your specific situation.
That takes thinking–thinking that no one can do in your place. Decision-making. Goal-setting. Problem-solving. All of these are needed to make your productivity system work for you.

I am,  by training, an engineer. Engineers turn theoretical ideas into practical solutions to real-life problems. That is what I do with productivity tools. I can teach you to do it, too.
To help make sense out of the conflicting time management advice, I've developed a simple model for developing productivity:
When you take the right kind of action, Focused Action, you are assured of some success.
With the right definition of success, Objective Success, your success will motivate you to put in another unit of effort.
With the right kind of motivation, Authentic Motivation, your motivation will increase as a result of effort, not peter out.
When you integrate all three of these components, each one reinforces the others, making work easier, more motivating, and more successful. You create a virtuous cycle of productivity.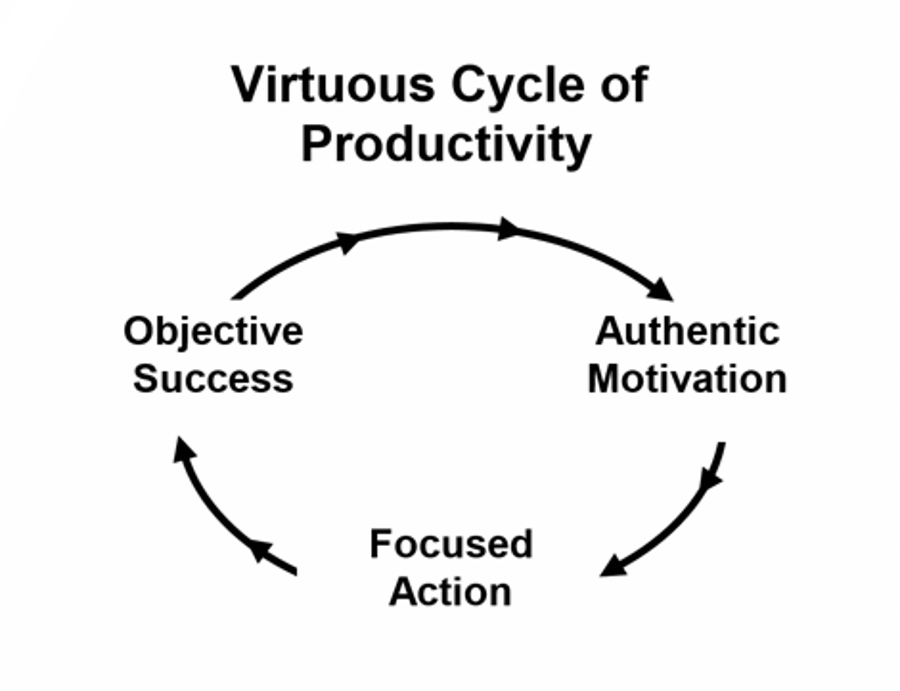 Learn more…
Join the Thinking Lab to get immediate access to self-study courses and more

Or just browse this page for video, blog posts, and testimonials from clients
Ayn Rand said man is "a being of self-made soul." David Goggins is a man of self-designed soul. At a young age, he literally looked into a mirror and decided he didn't like what he saw. He embarked on a journey to turn himself into the kind of man he wanted to be. He...
read more

If you are in a major transition in your life­­ ­— a career transition, or a change of phase, or an adjustment of your direction — you need objectivity about your deepest, most meaningful goals. You might want to consider writing your own eulogy to help clarify your...
read more
Brilliantly developed and taught by Jean Moroney, the Thinking Lab offers a comprehensive set of techniques to help you become highly effective at achieving your goals and values. The techniques range from clarifying and developing one's long term goals and basic direction in life, right through to the day to day decisions and actions required to make those goals a reality. Jean Moroney and the Thinking Lab will help you define your dreams, then achieve them!
Jean's method helped me to communicate, plan, organize, and execute better than any other methods I've found. Using Jean's approach, I've been able to complete projects at Facebook that led to invitations to speak publicly and career promotion internally. I know I'm indebted to Jean for understanding how deeply your values ought to align with action to truly realize your ambition.
Jean's classes offer you a lifetime value — the opportunity to gain increasing confidence in your ability to use your own mind. She offers guidance to help you plan your days so that they are deeply satisfying to you. She helps you set realistic ambitions for yourself and move into action. In this way, your days add up to achieving your important goals. Jean teaches skills to help you deal with internal conflict among values, to have empathy for yourself and for others, and much more. The personal exercises Jean offers help you incorporate the new principles and skills into your own life. Jean has a marvelous ability to listen to students and help them come up with solutions for many difficult internal struggles and life situations. She offers guidance everyone can use. Check out her website!