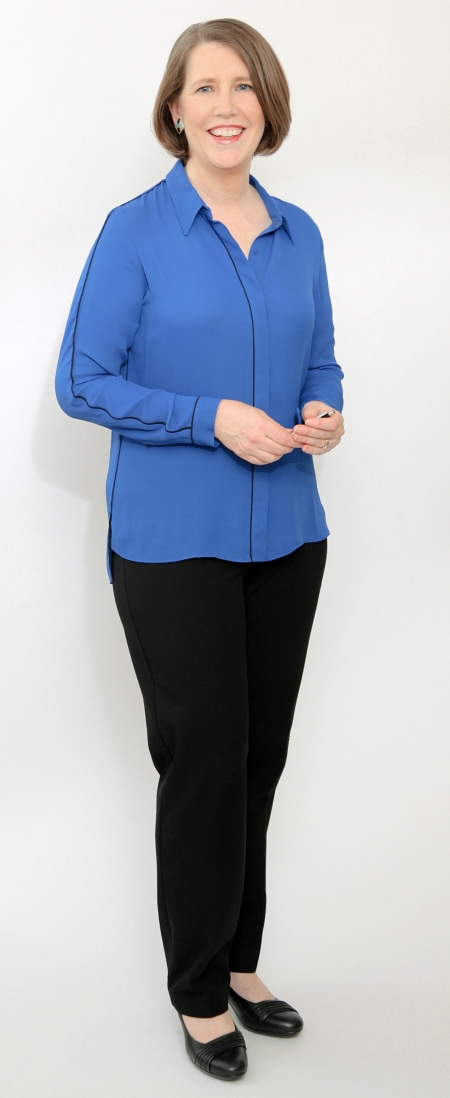 Hire Jean to Speak at your Conference, Meeting, or Event
Empower individuals to rise to challenges, overcome obstacles, and succeed independently
Jean Moroney's programs are ideal for engineers, entrepreneurs, and other creative professionals who manage their own workload and are paid for their own good judgment. These programs are ideal for self-starters and would-be self-starters who wish to take  control of their productivity. Topics:
Thinking Tactics for Getting Unstuck: A highly interactive course teaching tactics for getting unstuck faster
Own Your Motivation: A shorter, inspirational program on eliminating procrastination
Do What Matters Most: An in-depth, skill-building program on how to identify and follow through on priorities
Multiply the Power of Thought: A shorter, inspirational program on how to cut through confusion and conflict
Tap Your Own Brilliance: An in-depth, skill-building program on how to solve problems faster, better, and more easily.
These programs can be shortened, combined or expanded to achieve the goals of the event. The result can be short and inspirational (30 minutes) or intense and transformational (1-4 days). All programs are interactive. Those who attend will test drive the tactics on their own real-life issues.
Click here for specific talk descriptions.
"I've taken many great training courses, however, I can confidently say that I have never before had a course that within 30 minutes on my first morning back on the job, I'm referencing the training materials for on-the-job guidance!  What a testimonial as to the applicability of Jean's thinking tactics. "P.S.  Jean—I've posted your laminated Thinking Flow Diagram right by my workstation!"  — Rachel M. Floars, BB&T EDC Risk Manager
"I was working on a strategy document for my new team and getting stuck. So I pulled out my binder from the course and reviewed the 'Thinking on Paper' section. The technique really helped. Thank you." — Randy Henne, Principal Group Program Manager, Microsoft Ireland
"After Jean gave a class to the legal department, I had at least a dozen emails saying how great it was." — David Miller, General Counsel & Secretary, Rogers Communications Inc.
"Having participated in Jean's thinking course, I would recommend it to anyone who wants to improve their thinking methods. The course is particularly helpful in bringing to consciousness practical techniques to focus your thought process and overcome thinking inertia. Every participant in the course I attended found it to be extremely helpful."
"As Jean energetically presents her course in an organized, skillful manner, I listen with a big grin knowing how much extra profit I will make by having our employees spend a day with her being taught how to think better. The attendees come back charged with Jean's energy and ideas, ready to work."
"This class teaches practical tactics which apply directly to real-world problems. The lessons are well-integrated and memorable: months after the training, the vocabulary and tactics from class are still seen commonly in our group's technical reviews, brainstorming sessions, and other meetings. I recommend Thinking Tactics as a tool for developing your top employees."
"I use Jean's thinking tactics for a lot of day-to-day activities at work. They're great tools to have available. Before I took the class, I might delay working on a problem when I got stuck, and move on to something else. Now I know what to look for and what to do. I've not had an instance where I haven't been able to come up with a solution using the tactics. Thanks for a great life lesson."