Set Goals that Motivate
A Free 1-Hour Webinar
Thursday, September 1, 2022
3:00 – 4:00 p.m. Eastern followed by 15+ minute open Q&A
(12:00 noon Pacific, 1:00 p.m. Mountain, 2:00 p.m. Central)
Sign up at the right!
Whether you achieve a goal depends very much on how you formulate it in the first place. The standard advice for those setting goals is to make them "SMART": specific, measurable, attainable, realistic, and timely. This advice turns out to be necessary but not sufficient for ensuring you are motivated to follow through.
In this class, you will learn:
The difference between a goal that motivates action and one that doesn't
Why you need to set different kinds of goals for different time scales
How to identify the short-term key results needed to achieve a longer-term objective
Come with your own elusive goals in mind so we can discuss how to turn them into goals that motivate.
This is a teaser for my Launch program, which includes classes and coaching to help you achieve a major goal in 8 weeks. The Labor Day Launch begins Monday, September 5. Read more here.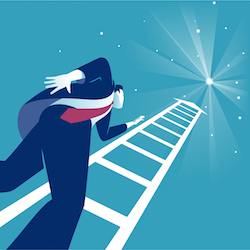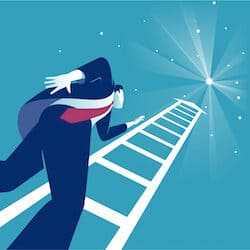 Frequently Asked Questions:
Q: Is this video or audio?
A: You can join by video with Zoom, or by audio only with the phone bridge. Information for both ways to attend will be sent to you. You will get a PDF of any visuals, so you can follow along even if you are phone-only.
Q: What do I need to join by video?
A: You need a computer with reliable internet access, a microphone, and a video camera. You will need to download the Zoom app and test it out. I recommend testing it out well in advance. Here is a room to join to test: https://zoom.us/test. Just click on that link and follow the instructions. Then call into the Zoom "meeting room" for the event 5 minutes early to make sure you don't have any technical problems.
Q: What do I need to call in by phone?
A: You can call in with any phone. Landlines are best. Cell phones often have noisy connections. But the bridge can handle them all. Details for calling in will be emailed to you.
Note: to "raise your hand" to ask questions during class, you need to be able to press * 9 on a touch tone keypad.
Q: Can I call in for free over the web?
A: Yes. You call in by Zoom over the web.
Q: Can I download a recording of the class instead of listening live?
A: Yes. If you sign up in advance for the class and can't make it for any reason, you will have a short window right after it in which you can download an audio-only recording. Everyone who signs up in advance will get download information after the class is held. But try to attend live, so you can ask questions and get the full benefit of the webinar.
Q: Are there written materials for the class?
A: If there are, a link to it will be included in your Thank You email.
Other questions? Email me: jm@thinkingdirections.com.