How to Shift from Can't to Can
A Free 1-Hour Webinar
The webinar was recently held and is now available as a free download.
Sign up at the right!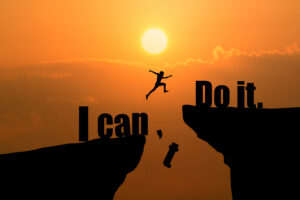 Join Lin Zinser and Jean Moroney as they demonstrate the coaching method taught in the Thinking Lab to help participants break out of negative thinking loops. The method, which can be used with the help of a coach or in self-coaching, was developed by Brooke Castillo. You will learn:
The truth behind the quote: "If you think you can, or you think you can't, you're probably right" (attributed to Henry Ford)
The signs you are sabotaging your own productivity
What to do when negative feelings are swirling around, interfering with action, concentration, and/or progress
This is a teaser class for my Thinking Lab. Learn more about it here.
Frequently Asked Questions:
Q: Is this video or audio?
A: The recording is audio only (MP3).
Q: Are there written materials for the class?
A: Yes, there will be a link to the materials in the email sent to you after you register.
Other questions? Email me: jm@thinkingdirections.com.